Our works at the Cologne Fine Art Fair
22/11/2021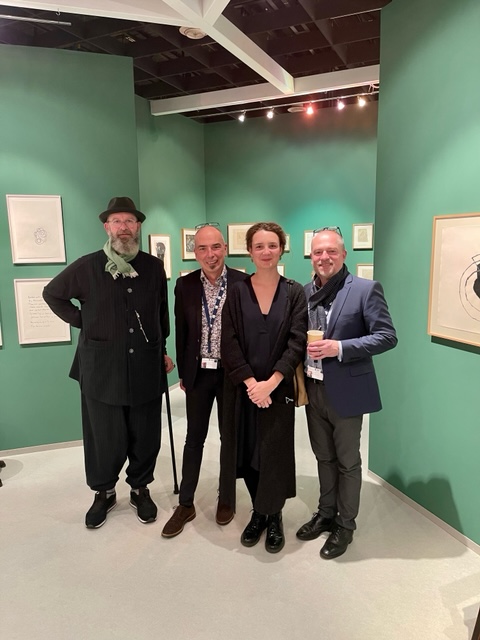 Unfortunately, this wonderful fair ended on Sunday. On Thursday, we were there ourselves at the Cologne Fine Art Fair.
Two gallery owners showed our work there, which could be found at the wonderful stand of the Düsseldorf gallery Andre Kirbach, as well as our Berlin gallery owner Susanne Albrecht.
The 51st "Cologne Fine Art & Design" (Cofa) looks fresher and more beautiful than ever after the corona-induced break in 2020. Daniel Hug, director of the neighbouring fair Art Cologne, now runs both fairs: "They complement each other, but don't mix." The tickets of one fair, which can only be purchased online, are also valid at the other; the distances between Halls 3 and 11 are short.
The basically strengthened Design section dispenses with old-timers and gathers international exhibitors with an attractive programme. The Cofa mix a mixture of pictures, sculptures, clocks, lamps and furniture from antiquity to today is successful. Not all, but a number of curated Cofa stands meet the highest standards.
We are already looking forward to the next edition of Cofa next year.