Kitchen backed with Japanese Kakichibui
03/04/2021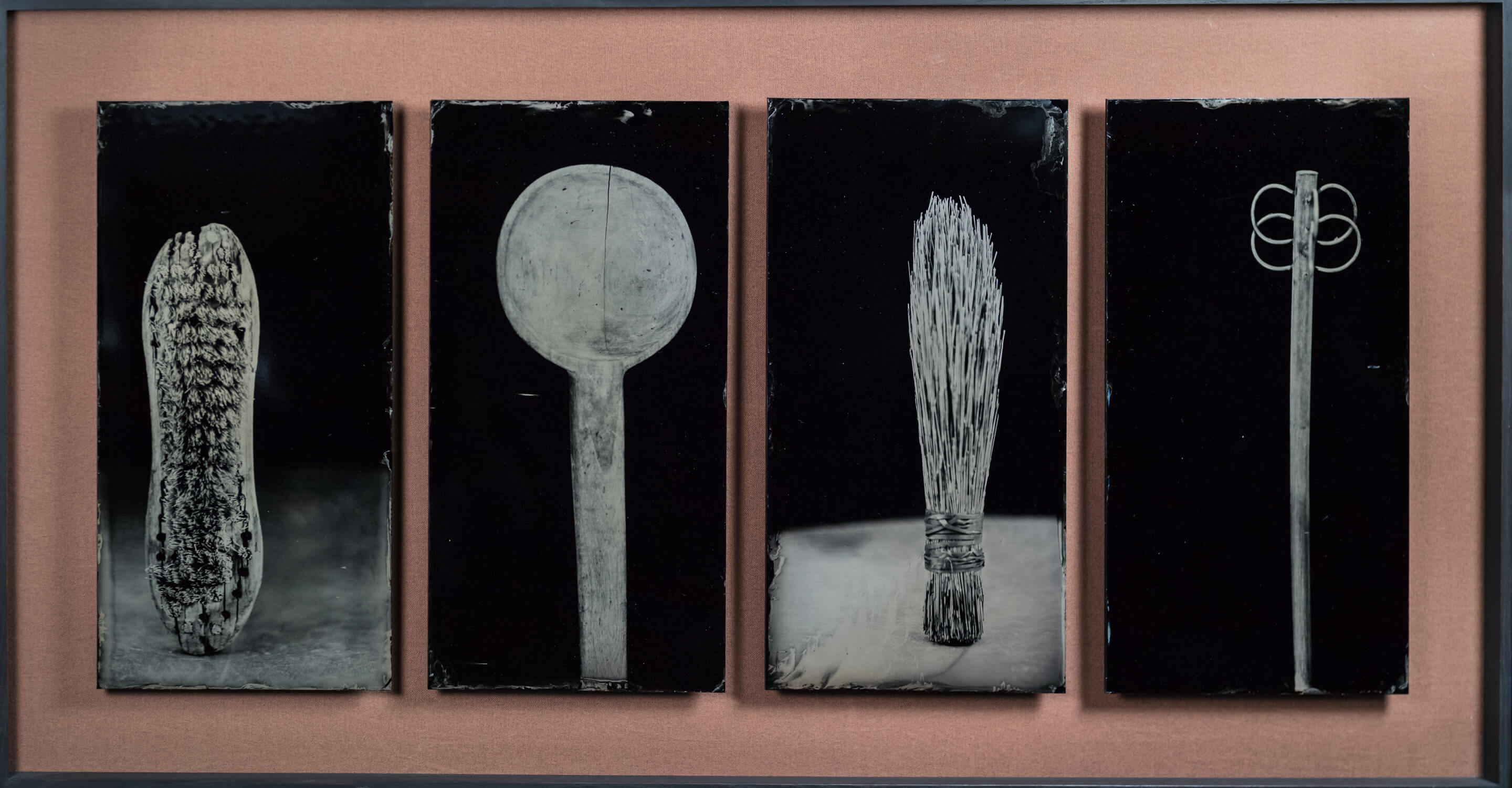 Zimbabwe Kitchen backed with Japanese Kakichibui. I collected the objects myself in Zimbabwe. For me it is important that I have a relationship to the objects that I put in the scene.
Most of them are objects from everyday life that I want to offer a special platform. Things that you simply overlook or no longer notice because you use them every day. For me, they have to show clear signs of use, which in themselves tell a story.
The long time I spent in Japan has also fundamentally changed my perspective and the appreciation of things. I also became aware of the value a material can have. I learned a lot about it, especially by observing the production processes for a long time. Because a hand-woven fabric, the entire dyeing process is extremely complex. The weaves that exist. In Japan, for example, it is not unusual to use weaves that existed 1000 years ago. A craft that not many people in Japan have mastered today. The fabric I used here is hand-woven cotton, which was also dyed by hand. Here, the tannins of the unripe persimmon fruit were used to create this wonderful brown hue. In Japan, the deeper the shade, the more valuable it is, as countless dyeing processes are necessary. Originally, this fabric was used especially for transporting liquids, as the tanning agent made it waterproof. But the fabric was also used for clothing, or other everyday items such as seat cushions.
The fabric I use here is new and was produced especially for me in Japan. But I also buy old fabrics whenever something is offered, which have a great patina and often form a unique symbiosis with my works.
Zimbabwe Kitchen backed with Japanese KakichibuiI collected the items myself in Zimbabwe.